Made specifically for Flight Crews by a former Flight Attendant.
Flight attendants and pilots are the ultimate frequent flyers. And you deserve a product that will meet your unique needs.
Ingredients that make all the difference
Powerful ingredients that ensure our body and mind receives a first class feeling, every flight.
HOW MUCH SHOULD I SUBSCRIBE TO?
For optimal results we recommend drinking:

1 PACK BEFORE YOUR FLIGHT
1 PACK FOR EVERY 4 HOURS OF FLYING
1 PACK WITHIN A FEW HOURS OF LANDING.

Each pouch contains 8 individual travel packs of Inflight Elixir and is suitable for a total of 24 hours of flying!
Use this as a guide
Based on how many hours you're scheduled to fly each month:
2 bags = 48 hours of flight time 
4 bags = 96 hours of flight time
HOW TO USE
When flying, mix one travel pack into as much or as little of water as you like (flavor will be stronger in less water and subtle in more water).

FLIGHTFŪD customers favor mixing into 24oz for the full flavor and effect!
Shaken, not stirred.
Flight Elixir is made with whole-food powders to aid in digestion and maximize bioavailability, so it's best to shake to combine.

Sit back, sip, and enjoy your flight.
Customer Reviews
Awesome
I'm a huge fan of this fantastic product. For one, I am not a water drinker so this is perfect for me. Two, I work long busy days at times and this keeps me going and hydrated. Highly recommend FLIGHTFŪD
06/14/2022
Anonymous

United States
It really works!
Traveling as much as I do… I experienced minimal jet lag on a recent trip with an eight hour time difference. I thought it might be a fluke, but after using the product on the way home as well I also had a minimal jetlagged when I got back. I will definitely be purchasing again!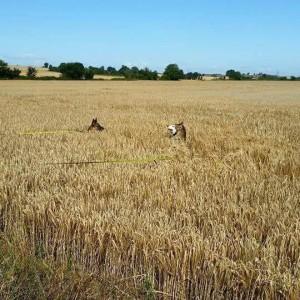 L
06/06/2022
Lorraine

Canada
Love this stuff
I am so glad that is discovered Flightfud. Previously when I traveled I would be terribly bloated and spend 4 or 5 days trying to get over the jet lag. I travel to Europe a lot to visit home and attend friends weddings. I did a lot of research into things that help with jet lag especially the bloating after flying and this is how I discovered flightfud. I have used it on my last two long haul trips. I cannot get over the difference, no more bloating and no jet lag. This is now a staple for travelling. I have recommended to all my friends and colleagues traveling long haul.
06/03/2022
Anonymous

United States
Delicious
FLIGHTFŪD has been a relief and lifesaver for me. It's been recommended by my doctor to use electrolytes when I am away at work and always felt I was searching for the most palatable and one that didn't contain chemicals.i drink plenty of water but while at work the bottled water I have available to me only made me more thirsty. I had been waiting for this brand to launch and when it did I ordered immediately. I have not looked back since. It is a light and doesn't have any chemical flavors or after taste. I just feel better before and after flying, thanks to FLIGHTFŪD.
06/01/2022
Claudine

Canada
It works!
Usually exhausted from flying, but using this helped a lot so I could function normally when arriving.