Flight Elixir is the superfood drink mix for frequent flyers.
Try risk-free, 100% happiness guaranteed with free returns.
"Our editors say to drink
THIS on your next flight"

TRAVEL FATIGUE

Tart cherry is a natural source of melatonin to reduce jet lag + travel fatigue.

BLOATING

With papaya for digestion and to fight travel bloat + gas.

CIRCULATION

Goji, beetroot + black pepper to support circulation + swelling.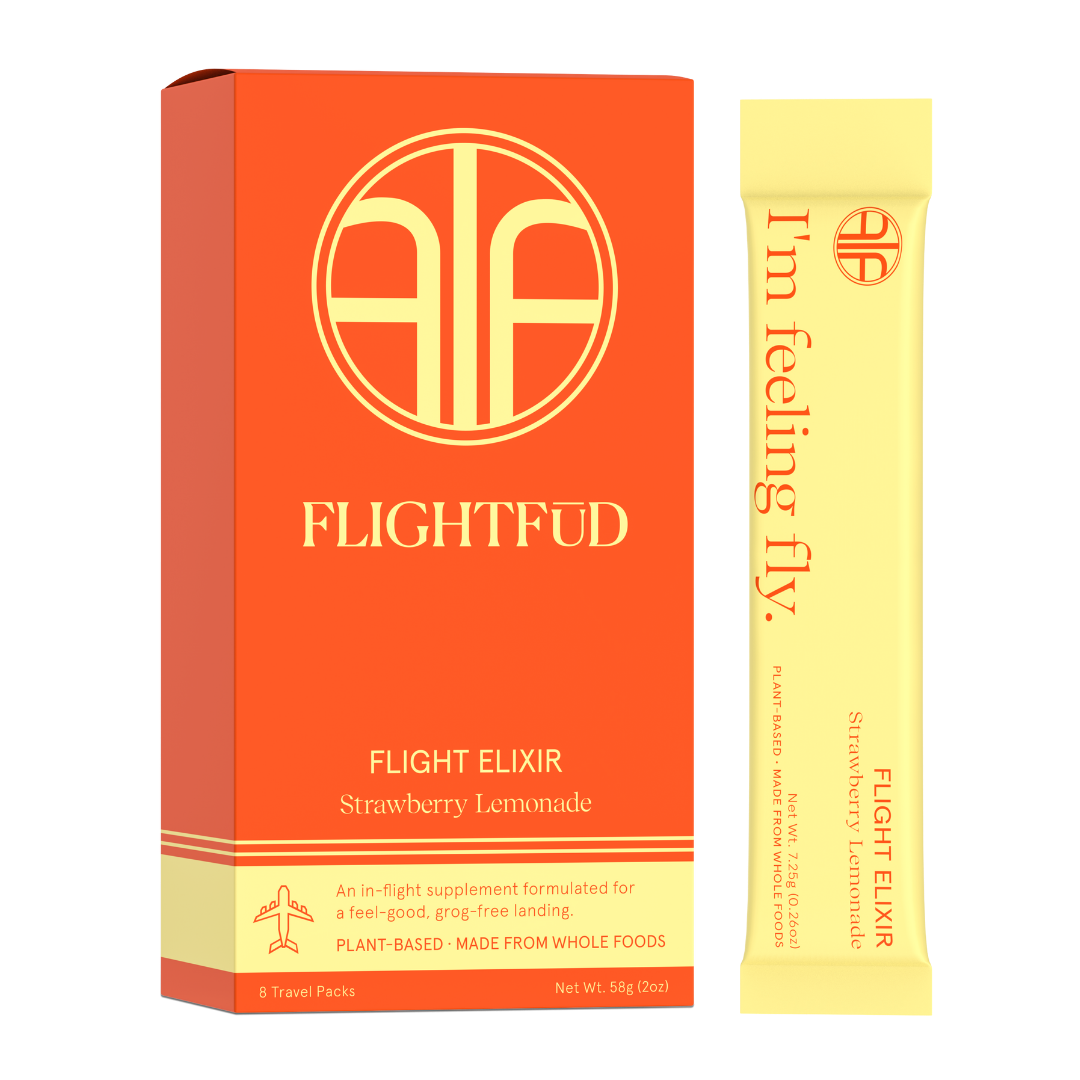 IMMUNITY

Elderberry + astragalus for a megadose of immune-supporting vitamins.

HYDRATION

Coconut water crystals to replenish electrolytes + enhance hydration.

SKIN

Pycnogenol®, "Nature's Super Antioxidant", to support healthy skin.

FLIGHTFŪD was created by former flight attendant Kaeli Bauman, frequent business traveler, Sarah Peterson, and leisure travel enthusiast Jamie Renney.
Flying multi-leg flights for work every 4-6 weeks, Sarah struggled with feeling sluggish, dehydrated, bloated and run down. And when she landed, she had to perform. So she, Kaeli, and Jamie set out to find a nutritional product to support their bodies on the fly.
When they couldn't find such a product, they set out to create FLIGHTFUD's flagship product, Flight Elixir, a functional drink mix to address the 6 health effects of flying.
Since then, they've developed other travel wellness products to empower the top-performers of the world to travel more and stay healthy.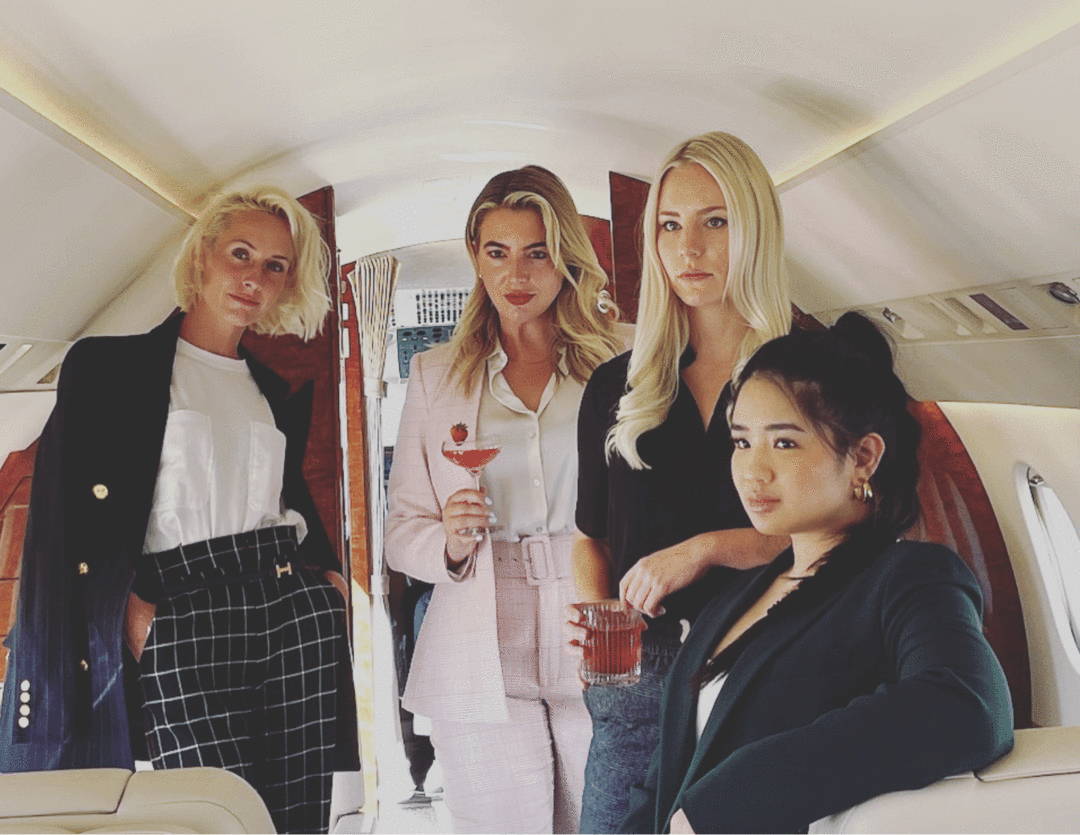 Drink one sachet 60-90 minutes before you board.

Enjoy one sachet for every 4 hours of time in the air.
Have another sachet within a few hours of landing.

Whenever you feel your body needs a boost or as a preventative measure.