flightfūd
Frequent Flyer Bundle - 2 Packs (16 Servings)
Inflight Elixir is the superfood drink mix for frequent flyers. 
The Frequent Flyer Bundle contains two packs (8 servings each) of Inflight Elixir to support your body in the air no matter how much you fly. 
Perfect for business travelers, flight crew members, and frequent flyers. 
Drink your way to your healthiest flight with a megadose of travel-supporting ingredients: coconut water crystals to restore and enhance hydration, Camu Camu powder to boost immunity, chlorella to support exposure to cosmic radiation, papaya powder to improve digestion, goji berry powder to improve circulation, and tart cherry powder to manage jet lag. 
How to use Inflight Elixir
When flying, mix one travel pack of Inflight Elixir into 8-16 oz (250-500ml) of water. Sit back, sip, and enjoy your flight. We recommend taking Inflight Elixir at the beginning of your flight and an additional travel pack for every 4 hours of flying for optimal results.
Each pouch contains 8 individual travel packs of Inflight Elixir and is suitable for a total of 32 hours of flying!
Ingredients: Organic coconut water powder, tart cherry powder, camu camu whole fruit powder, goji fruit powder, papaya fruit powder, chlorella powder, spirulina powder. Other ingredients: Inulin powder, natural strawberry powder, organic beet root juice powder, citric acid, natural lemon flavor, sodium bicarbonate, silicon dioxide, monk fruit extract.
Because we use whole food powders, it's normal for Inflight Elixir to not fully dissolve. 
Customer Reviews
05/21/2020
Sarah Z.
United States
05/17/2020
Anonymous
United States
Feelin great and tastes great!
Just started using but does make me feel more hydrated and less drained after a long flight! The look isn't very appetizing but with all the great ingredients that doesn't bother me at all...ps it tastes good too!!
05/13/2020
Anonymous
United States
Now part of my essentials when I'm packing!
As a flight attendant our bodies and minds are in constant struggle while traveling, long flights and going up and down can drain your energy completely. That's where my inflight elixir comes in, as part of my travel essentials it helps me stay focused, hydrated and healthy while I work. Thank you guys for creating this awesome product.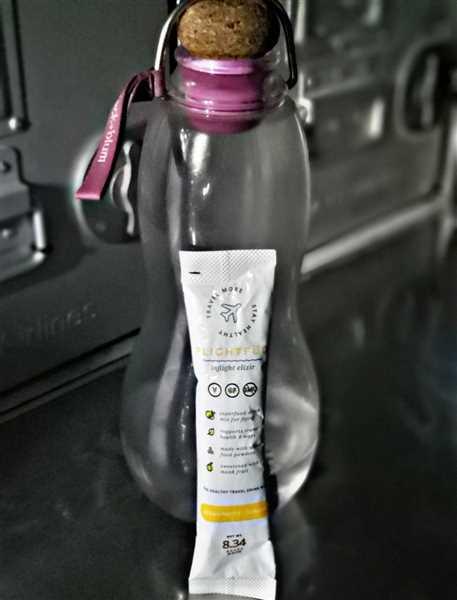 05/11/2020
Anonymous
United States
Flightfud
Great product! Makes me feel my best while flying and overall.
MK
05/06/2020
Megan K.
United States