The Flight Crew Club is the subscription program for aviation employees.
Flight Attendants and Pilots are an essential part of our community; you are the ultimate frequent flyers.
And now more than ever
you need to protect your body in the air.
Created by a former flight attendant specifically for aviation employees, we created the Flight Crew Club to empower active pilots and flight attendants to stay healthy and feel great at work by making our products more affordable and accessible. 
Flight Crew members get 25% off Flight Elixir every single month, free shipping, plus exclusive membership benefits like VIP access to new and limited edition products, free swag, and more.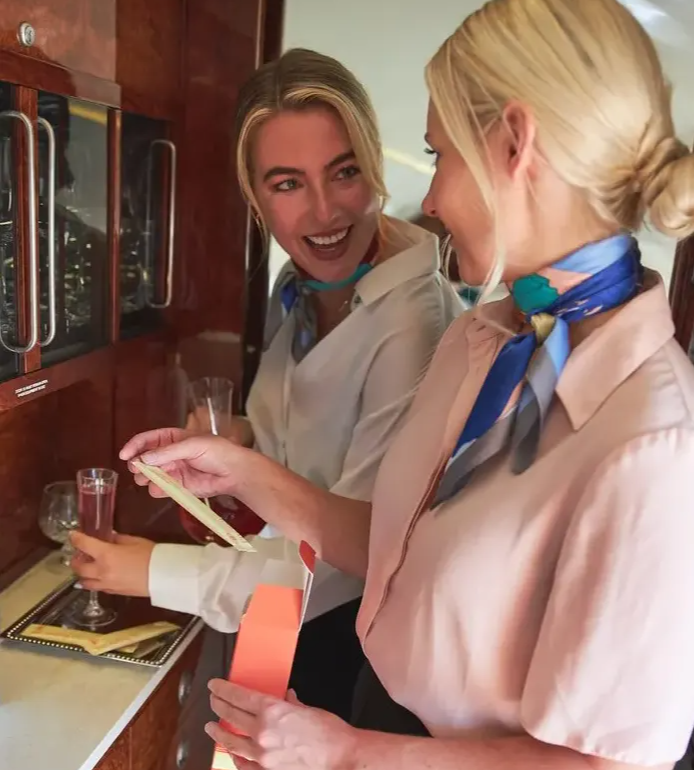 Drink one sachet 60-90 minutes before you board.

Enjoy one sachet for every 4 hours of time in the air.
Have another sachet within a few hours of landing.

Whenever you feel your body needs a boost or as a preventative measure.
Business Travel Essentials
---
FLIGHTFŪD was created by former flight attendant Kaeli Bauman, frequent business traveler, Sarah Peterson, and leisure travel enthusiast Jamie Renney.
Flying multi-leg flights for work every 4-6 weeks, Sarah struggled with feeling sluggish, dehydrated, bloated and run down. And when she landed, she had to perform. So she, Kaeli, and Jamie set out to find a nutritional product to support their bodies on the fly.
When they couldn't find such a product, they set out to create FLIGHTFUD's flagship product, Flight Elixir, a functional drink mix to address the 6 health effects of flying.
Since then, they've developed other travel wellness products to empower the top-performers of the world to travel more and stay healthy.